Sugar & Honey in Los Angeles
9
Моринфо, LLC,

UA
Los Angeles, US
The company sells natural honey from Ukraine since 1993. Since 2000 the company has significantly increased the export of honey to the countries of Europe, Asia and North America. Packing metal
Ромашка, LLC,

UA
Los Angeles, US
The company sells cane sugar icumsa 45 Delivery to any safe port in the world. Annual contract. Price: 12,500 MT per month 320/MT 25,000 MT per month 315/MT 50,000 MT per month 310/MT 75,000 MT per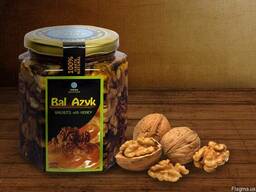 $
7
/500 Грамм (г) FCA
$
4
-
5
/500 Грамм (г) wholesale
All products are made from environmentally friendly ingredients
Комербудавтотех, LLC,

UA
Los Angeles, US
Сахар свекловичный ДСТУ 4623-2006, 2017 г. на условиях FOB. Объемы 10 000 МТ в месяц. Sugar beet DSTU 4623-2006, 2017 on the basis of FOB. The volume is 10 000 MT per month.
Алтайская компания Медовый..., LLC,

RU
Los Angeles, US
ООО Алтайская компания «Медовый край» расположена в Алтайском крае, г. Барнаул. Наша компания специализируется на производстве натурального мёда, пчелопродуктов и других продуктов здоровья. Мёд
Natural white honey "Kyrgyz Honey" - It is yellowish-white, tastes sweet and a little bit luscious, is not get crystallized for a long time, crystals are small. The nectar of this type of honey
Natural mountain honey is collected in ecologically clean mountainous wooded gorges of the Toktogul district of the Jalal-Abad region of Kyrgyzstan at an altitude of about 2000 meters above sea
Brean, LLC,

UA
Los Angeles, US
Поставки меда в Америку р различной упаковке . Качество
Within the radius of 580 km from Los Angeles
Ромашка, LLC,

UA

,

574 km
Phoenix, US
Компания реализует сахар icumsa 45 Доставка в любой безопасный порт мира. Цена включает доставку. Годовой контракт. Форма оплаты - переводной SBLC. Оплата LC возможна, оговаривается
New ads
Wholesale beans produced in Kyrgyzstan, Phoenix.
Производим и продаём мороженое. Экспорт, Los Angeles.
Сухофрукты орехи курага изюм арахис из Узбекистана, New York (New York).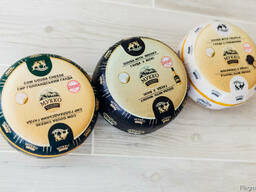 Cheese, Chicago.
×
×
"Sugar & Honey" in regions
×
×